Sigma Mixer Machine In Chennai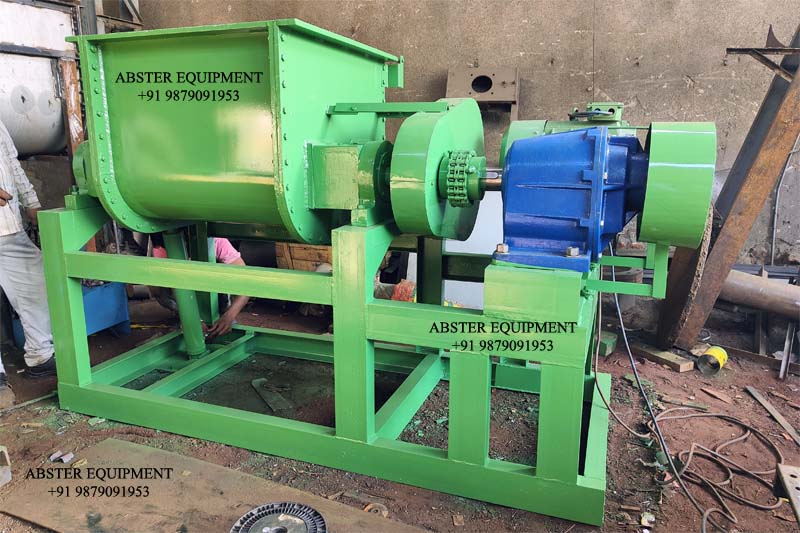 Sigma Mixer Description
We are Leading sigma mixer manufacturer in chennai, Sigma Mixer Machine,, Sigma Mixers, Sigma Mixer Kneader, Sigma Mixer Extruder, Sigma Mixer Blender, Sigma Mixer Mixtruder in India. We introduces the modern and heavy duty, strong built Sigma mixer to produce uniform mixing and kneading heavier viscosity materials. We develop technology that not only makes the mixing process more consistent, but also minimizes downtime through maintenance-free and enhanced sanitation designs. We also provide complete turnkey solutions for customers wishing to initiate manufacturing activities of these products. With industry leading expertise and experience.
Sigma Mixer Application
Our sigma mixers have application to produce highly viscous materials like different kinds of doughs, stiff pastes, adhesives, polyester Compounds, flush colors, brake lining compounds, resign, soap, PVC coatings, Rubber compounds, Chemical, Confectionery, Carbon Black, Ceramic, Dyes & Pigments, Food Products, Fiber Glass, Grease, Lead Storage Battery, Magnetic Tape Coatings, Paint, Polymers Plastic, Putties, Plastic, Pharmaceuticals, Printing ink, Soap & Detergent etc.
Salient Features
Sigma Mixer is a Batch type Mixer
In sigma mixer, Mixing Trough and Blades are fabricated from mild steel, stainless steel 304 and 316 grade.
Blades of sigma mixers are designed to obtain thorough mixing of high viscosity materials.
Sigma Mixers Blades are machined to keep minimum equal gap between through walls and blades.
Sigma mixers have fixed with Heavy-duty gears to sustaion of load of Kneading.
Shaft sealing into the stuffing boxes is provided by Teflon Chevron Rings / PTFE breaded gland rope to prevent leaking from blade ends.
Safety Guards and Grills are provided for maximum safety in sigma mixers.
Sigma Mixer Options
Discharge in sigma mixers is done by tilting container / bottom sliding valves / bottom gates / flush bottom gate valves.
Tilting in sigma mixers is done by hand liver / hand wheel with lead screw / electrical arrangements / hydraulic systems.
Lifting of lead either manually, with help of counter weights or hydraulically.
'Z' Type Spiral blade / Naben / double naben blades to circulate hot / cold water in cases of heavy masses.
Jacketed shell for heating or cooling by steam, oil, water etc. with fiber glass insulation over the jacket.
Spray system for liquid addition / gas purge.
Flame proof / Non-flame proof electrical controls.